August 8th, 2010
I saw on Make.com the other day someone had added an engine to a bicycle but before they did that they completely rebuilt the entire bike! I had just finished up Jessica's Potting Bench so I was itching to start a new project! I live pretty close to work and I have been considering purchasing a moped for my two mile commute but they're still too expensive. After researching the laws in Wisconsin regarding "motorized bicycles", I decided that I was going to try and do what Eric did.
I'm completely new to this whole thing so I will have a lot to learn… but that's exactly why I do these things! I started searching on Craigslist for an old bike I could try and fix up. As I was searching Jess came and sat down next to me and immediately found one… Not for me, but for her… Ugh. Oh well, we decided I could use her's to learn on for the revitalization and painting. We'll hold off on motorizing until I can find the right bike for me. But I already have the motor and it's just itching to be installed.
I've always wanted to learn how to properly do body work on a vehicle. I think one of the coolest things you can do to an old car is paint it up and make it look like new. So this is a great way to get my feet wet. Here is what the bike looked like when we purchased it.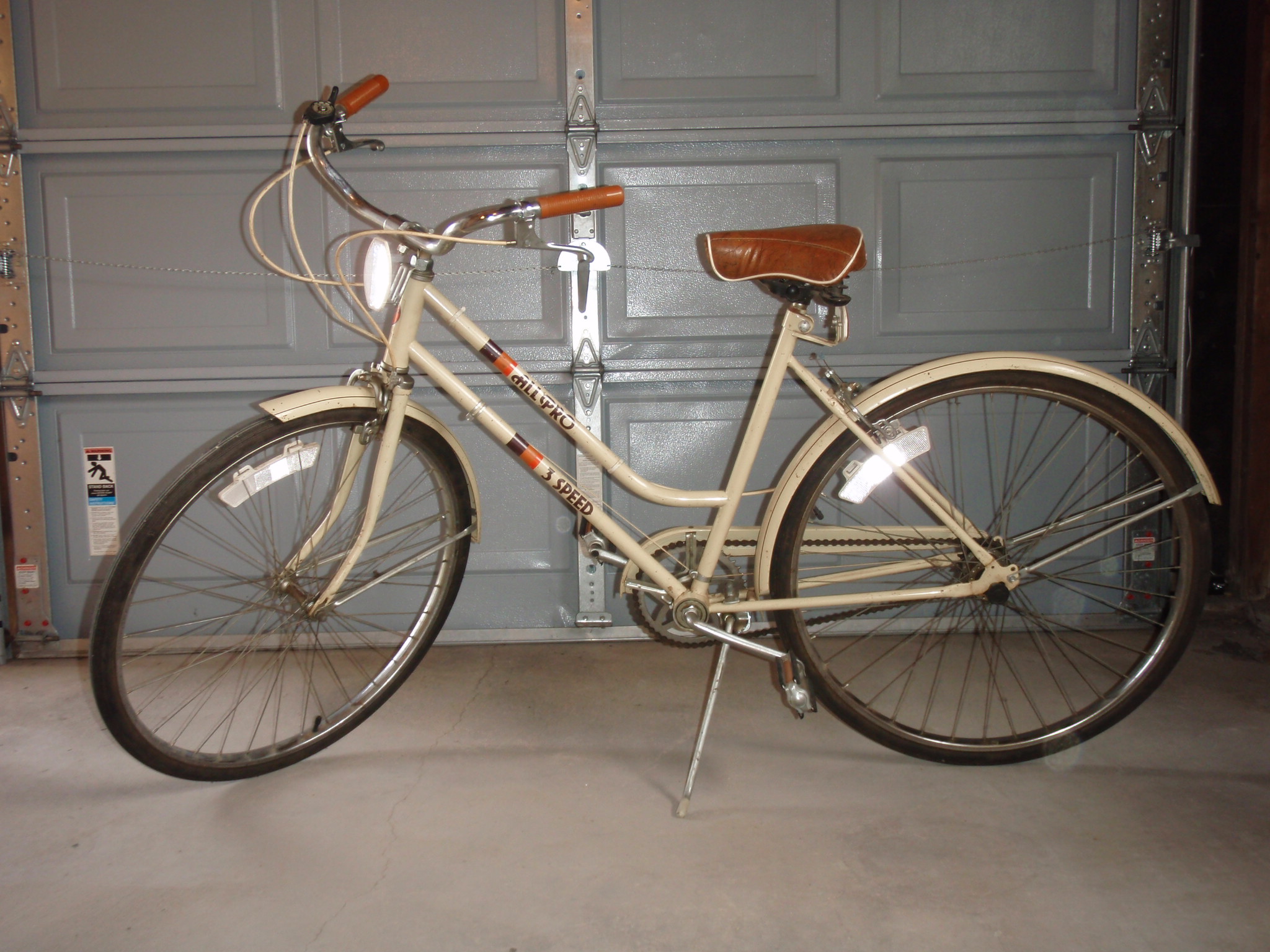 And now with the magic of GIMP and a little intuition, here is the proposed bicycle. Not depicted in the proposal is my plan to replace the hand grips and the seat as well. The brown just wont cut it. All of the metal will be cleaned and polished and all the bearings will be completely degreased and regreased… This will be a complete rebuild.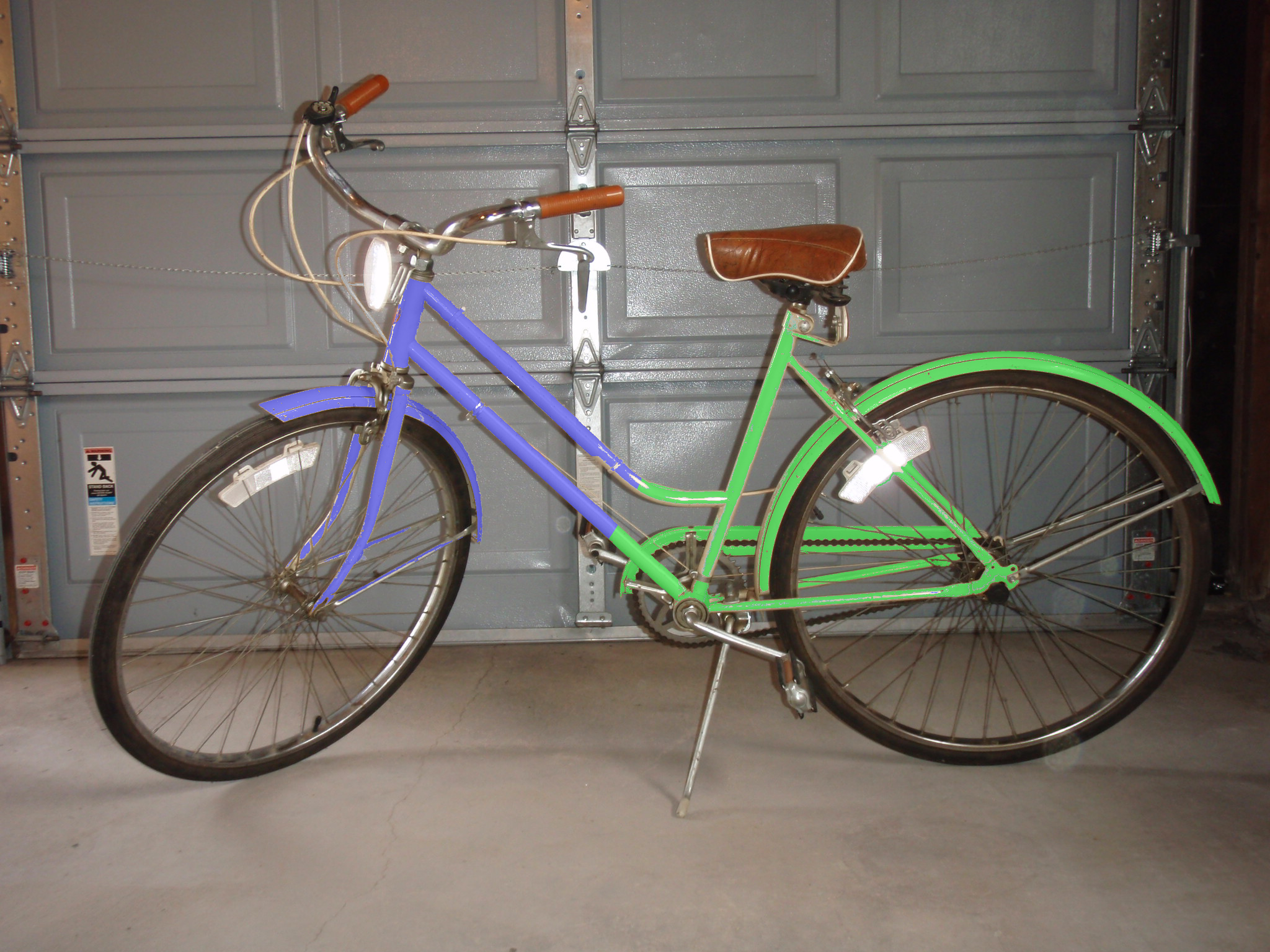 And now for the finished product! This is the actual bike as it looks now. All the bearings have been cleaned and lubed up, brand new chain, the entire bike was sanded and repainted, seat was replaced as well as the hand grips and of course a basket (which will probably be painted white at some point) was added for those weekend trips to the Appleton Farmer's Market.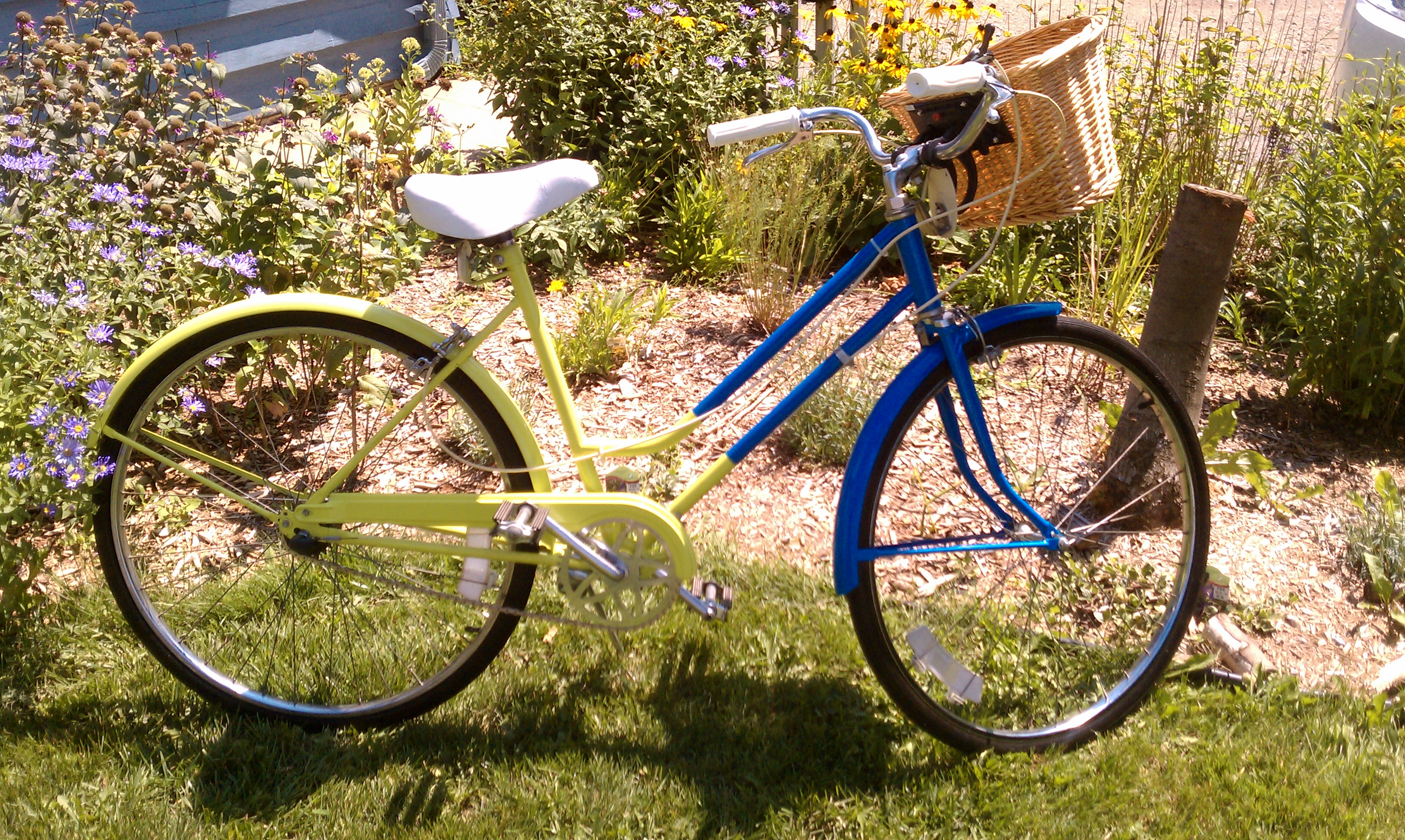 ---
---